Need help with expressing breast milk, Pregnancy Birth and Beyond (PBB) offers breast pump hire in Parramatta. PBB is hiring Ameda Elite Hospital Grade Breast Pumps for short or long term hire. Pick up from PBB's warehouse at 5 Daking Street North Parramatta (parking available on site) or we can deliver the breast pump to your door via courier (anywhere in Australia).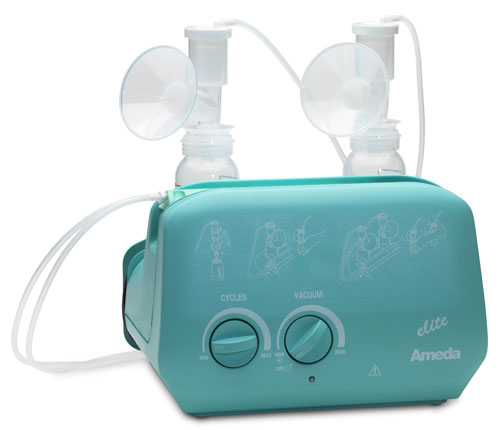 Hiring Rates
One to three weeks hire $25.00 per week
Four weeks or more $22.50 per week
$150 refundable deposit
Each mother needs to purchase her own new personal milk collection kit to use with the hired pump. The cost of these kits will vary depending upon the type of kit purchased. To find out more call us on (02) 9890 5687 or alternatively
Special note
Some health funds provide a rebate for Breast Pump Hire. Contact your private health fund to see if you are eligible for a breast pump hire rebate.
Further Information
Breast pumps can be delivered across Australia
Return of breast pumps to Pregnancy, Birth and Beyond can be arranged via courier – please ring (02) 9890 5687 for a quote