Welcome to the pregnancy section of our website. Here you'll find lots of information, support and advice. We've provided comprehensive information on many aspects of pregnancy to help you know all about the changes happening to your body and the growing life inside you. Our pregnancy section aims to help you understand and enjoy your pregnancy. Scroll down to see our pregnancy section topics.
Pregnancy Topics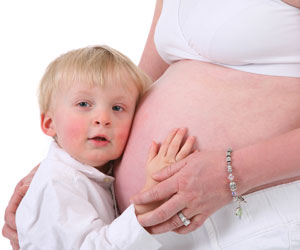 Pregnancy Week by Week
As women stroke their round bellies and ponder the mystery unfolding inside them, and as partners feel that first ripple of life under their curious fingertips, it is natural to wonder how their baby is changing throughout pregnancy week by week. This section helps you explore the many changes that happen during pregnancy.
Pregnancy week by week section includes:
Early Pregnancy
Congratulations! You're pregnant! Early pregnancy is one of the most exciting times of your life. But it can be daunting too. There are so many changes and questions. We've developed our early pregnancy section so you can learn about how to ensure a healthy pregnancy, and help nurture the growing life inside you.
Early Pregnancy section includes:
Symptoms of pregnancy
Nausea and Vomiting in Pregnancy
Miscarriage
The term miscarriage refers to an early pregnancy loss. Miscarriage is relatively common, affecting around one in five pregnancies. For some parents a miscarriage is a bump in the road, while for others it is a devastating life event. This section aims to provide support for those who are experiencing, or have recently had, a miscarriage.
Miscarriage section includes:
What to Eat in Pregnancy
When pregnancy is confirmed women start to seek information on keeping healthy. If you're asking questions about what to eat in pregnancy you're not alone. This is one of the most common questions mums-to-be ask. To help you find out more about healthy eating in pregnancy we've put together this comprehensive section.
What to Eat in Pregnacy section includes:
Exercise and Pregnancy
Do exercise and pregnancy go together? YES! Regular exercise in pregnancy offers many benefits. It helps you keep fit and avoid pregnancy complications, like preeclampsia and diabetes. Exercise can also help control weight gain in pregnancy and shorten labour. This section contains information on safe, fun exercise choices.
Exercise in pregnancy section includes:
Belly dance your way to a better birth
Exercise in pregnancy
Pregnancy and postnatal exercise leaders