Dads-to-be, is it fair to say you haven't given parenthood as much thought as the mum-to-be has? Most of you don't usually look at pregnancy websites, maybe because they speak more to mums, and you're busy. But preparing for fatherhood is worthwhile.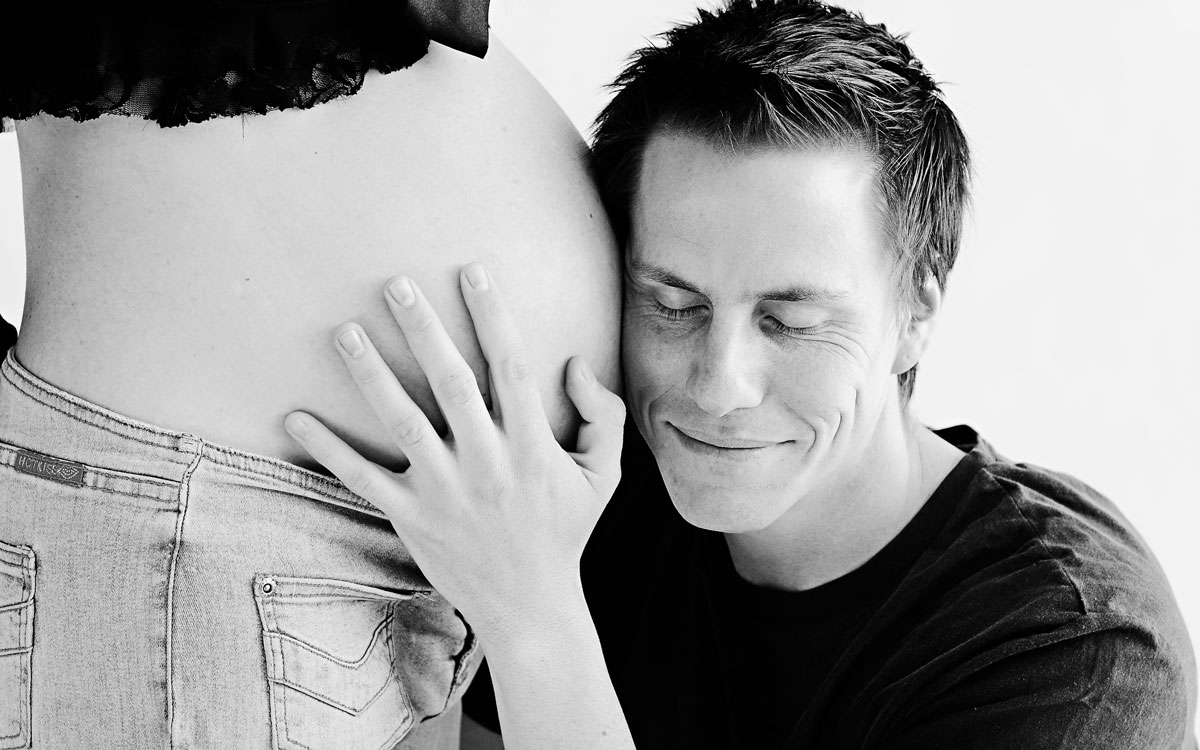 When dads are positively involved in their kids' care, the children are better off. They end up socially and emotionally healthier and achieve more at school.
Taking an active role as a new dad might mean buying the car seat and the nappies, but there's more to it than that. It also involves finding out what to expect, creating a work-life balance, taking care of your relationship and knowing where to get advice.
Getting the right baby "stuff"
The first thing to know is you probably don't need all the baby paraphernalia you see in the shops. But there are some essentials for the first weeks. To start with, you'll need a car seat to drive anywhere. You'll need somewhere safe for her to sleep, something to carry her in, clothes for her to wear, and nappies. (More nappies than you think!)
If the mum-to-be is currently cleaning the walls and buying baby things, she's not just physically preparing your home for the baby. So-called "nesting" is also about getting ready mentally and emotionally. Please join in, and show your support for all her efforts.
Sorting out time off work and flexible hours
To get to know your new baby and help mum recover, you might choose to take leave from work straight after birth. Or you might decide to save it for a few months down the track. Find out about claiming the Australian Government Dad and Partner pay. Dad and Partner Pay builds on whatever paid parental leave your employer offers.
Also, talk to your boss about how you'll balance work and family time. About 4 in 10 Australian fathers use flexible work arrangements to care for their children. For example,
If you can work from home, can you make it a more regular thing?
Can you start work earlier to finish earlier?
Could you get away in time for dinner and bath time by catching up on emails afterwards?
Have you accrued lots of holiday leave? Why not book in a day a month to catch up on the home front?
Be aware that some men actually work longer hours after becoming a father. It can be an unhealthy way of coping with the strain of their new role as a dad. Instead, look into other forms of stress management.
Preparing for fatherhood in advance
Some new dads like to learn from books, some want to learn from others, and some just like to dive in.
You may choose to make an effort to catch up with mates who already have babies to learn from their experience. Plus, you'll appreciate having friends who understand your new lifestyle after the baby arrives. Ask for their tips on managing newborn days.
There is also plenty of published info designed just for new Dads. To get started, check out these: