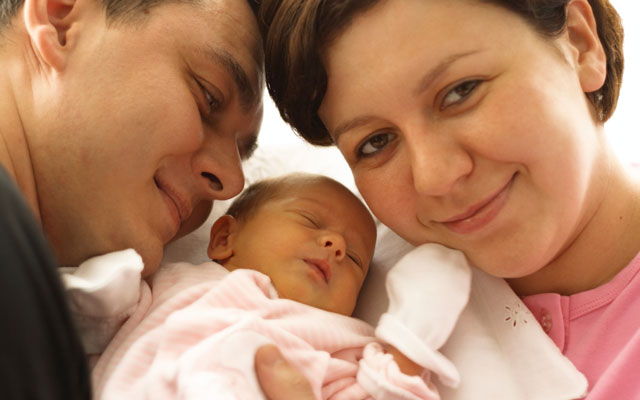 Once the baby's on board life changes! Oh man, does it change…
It is an amazing stage of life, becoming a parent. And just like many of you, I wondered, 'How can I be the very best mother possible?' There are countless ways we care for and love our children and help them learn about life. But ultimately it's about mentoring them to become a beautiful person themselves; teaching them how to love and what love looks like. So to do this it's all about focusing on YOU. You and your partner are your kids' role models when it comes to love.
The quality of your relationship doesn't just impact on your happiness and the love in your relationship, but it impacts on the harmony of the home and what your children will believe is possible.
Creating a great relationship in your marriage not only gives you that love and support you need it also creates happiness and harmony in your home. Here are the 5 elements of a healthy marriage.
Understand what love looks like for you.
How do you know someone loves you? Is it by what they say, what they do, how often they touch you or maybe it's just about spending time with you. Each of us gives love differently, so once you know how you need to be loved it is important to share this knowledge with your partner.
Understand what love looks like for your partner.
Having said that, knowing what love looks like to your partner is equally as important. Maybe it is different for them. By having this secret weapon up your sleeve you have the ability to ensure your partner feels loved every day.
Plan a Date night and have some fun – every week.
On traditional 'date night' you go out to dinner without the kids, the expectations are high because you don't get much of a chance just to be alone. And what normally happens? You end up just talking about the kids or how your day was or even worse not talking at all. But it is so important that you do spend quality time together as a couple. So, here is the solution; have a date night every week. Go and learn to salsa or play tennis, learn a language… whatever you decide on, do it together. The ideas are endless but the point is that you are spending time together, having fun.
Live Your Dreams- Big and Small
We all have dreams about what we want from our lives. Having kids does not mean you need to stop wanting things for yourself or for your marriage. Start talking about your dreams together, the things you want to do, the places you want to go, where you want to live. Write them down and put a date next to them as to when you want to achieve them. It might be 1 year away, or 20 years, it doesn't matter. It's great to dream.
Know your values and live by them
What's important to you in your relationship? What's important to your partner? Values are what we are always moving towards. For example, in a relationship it's important to have the values of love, passion, happiness. These are the things you are always moving towards, you want to experience them on a regular basis. Our values also drive our actions. Live by your values and you will experience more harmony and a higher quality of life.
To share your life with someone and to raise a family is an exciting and meaningful part of life. Implement these 5 key strategies into your relationship and enjoy the benefits of a great and loving relationship.