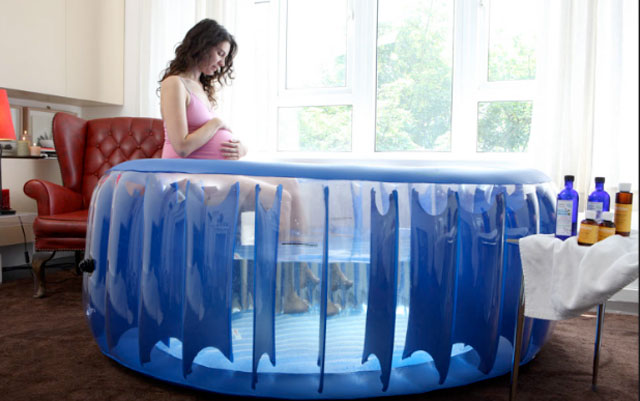 PBB is the distributor of La Bassine birth pools in Australia and New Zeland. Our birth pools and related products have been sold worldwide since 1999.
Bringing a child into the world is a momentous event. La Bassine birth pools have been meticulously researched, designed, manufactured and tested to meet this challenge. They represent the safest, most supporting water birth pools on the market, used by hospitals and midwives worldwide.
Confidence in La Bassine Birth Pools
The well-being of every mother and baby is our priority and the focus of everything we do. We consult health authorities and take advice from midwives, doctors and mothers. We're constantly innovating, and implementing suggestions to further improve our products. La Bassine Birth Pools has introduced transparent-sided pools to allow for greater monitoring during a woman's labour. We ensure all the materials we use for our pools and accessories, meet or exceed, exacting health, safety and environmental standards. Each and every birth pool is rigorously product-tested before being dispatched to you.
Frequently Asked Questions
How to Fill the Birth Pool?
Jane Palmer
2021-02-07T02:59:18+11:00
The standard garden hose is made with many dangerous chemicals (and technically should not even be used to water a garden). These chemicals not only come out in abundance with the first use (flushed out along with manufacturers "grease" but leach out over time with break down of the hose).
It isn't vital to use an eco hose, but we like to eliminate all unnecessary chemicals where possible, especially on such an occasion.
Our hoses are selected for their technical properties: non-kink, anti-algae, free from phthalates, lead and cadmium. Just connect to your tap connector with the hose end adapter. It should take around 25-35 minutes to fill La Bassine, according to your water flow.
How do I clean the pool after use?
Jane Palmer
2021-02-07T02:56:04+11:00
We highly recommend the use of a disposable liner. They are not expensive and will not only save exhaustive pool cleaning but are completely hygienic and safe.
The best way to clean your pool is by using cleaning wipes (anti-bacterial surface cleaning wipes) found in any supermarket. The upright walls and its compactness make the cleaning and drying very easy, avoiding bacteria to fester in inaccessible damp space. Make sure the pool is completely dry before you store it back in its bag.
How Do I Inflate the Birth Pool?
Jane Palmer
2021-02-07T02:54:24+11:00
Use the bigger nozzle that you have on your pump and plug it into the big black valve on the side of your pool.
Inflate until all wrinkles are gone but make sure you don't over-inflate as it will damage the pool. You will have plenty of time to add more pressure later if needed. There is no particular order to inflate the walls or the floor first. Make sure that the valves are secure. The black valve needs to be screwed as tight as possible to prevent air loss.
Warning – do not use a compressor.
To find out more see our page on how to inflate a birth pool.