By Jane Palmer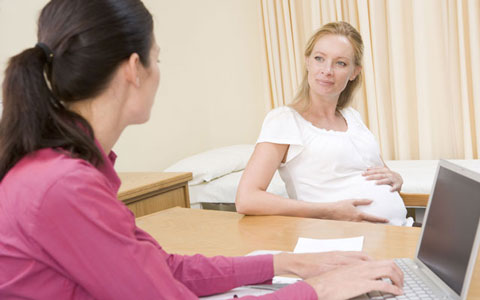 Once you have found out you are pregnant, the next step is usually deciding who you would like to provide your care and where you would like to give birth. The choices open to you very much depend on where you live. If you live in a major city, you have a wide range of options. However if you live in a rural area your options are more limited. General practitioners (GP) are usually aware of most of the choices that are available in your local area.
Other sources of information include contacting your local hospital or contacting organisations such as Childbirth Education Association, Maternity Alliance, Association for Improvement in Maternity Services, Homebirth Australia, Australian Society of Independent Midwives or Australian College of Midwives. You could also look up the yellow pages – sometimes you can find listings under 'Childbirth Services' or refer to books or magazines.
I like the idea of midwifery care. What services do midwives provide? How can I find a midwife?
The internationally accepted definition of a midwife is:
She must be able to give the necessary supervision, care and advice to women during pregnancy, labour and the postpartum period, to conduct deliveries on her own responsibility and to care for the newborn and the infant. This care includes preventative measures, the detection of abnormal conditions in mother and child, the procurement of medical assistance and the execution of emergency measures in the absence of medical help. She has an important task in health counselling and education, not only for the woman, but also within the family and the community. The work should involve antenatal education and preparation for parenthood and extends to certain areas of gynaecology, family planning and child care. She may practice in hospitals, clinics, health units, domiciliary conditions or in any other service (World Health Organisation, International Confederation of Midwives and International Federation of Gynaecologists).
Midwives in Australia are registered with individual state Nursing Registration Boards. A midwife can provide prenatal care, care for you during labour, assist you to give birth,  stay a couple of hours after the birth and provide postnatal care for up to six weeks after the birth. Midwives believe that pregnancy and birth are normal physiological events. Midwives focus on the whole person, that is the physical, psychological, social and spiritual person. A midwife is trained to identify complications and to make appropriate referrals when necessary. Midwives assist women to give birth in hospitals, birth centres and at home. The majority of midwives are employed in hospitals and some practice independently. Those midwives that practice independently may have visiting rights to a hospital.
Hospital Midwifery Services
Many hospitals offer midwifery services which can include midwifery run antenatal clinics, team midwifery programs and case load midwifery programs. Team midwifery programs usually comprise of a team (usually no more than 8) midwives that care for you during pregnancy, birth and postnatally. Case load programs provide one or two midwives to care for you.
With private midwives, you are able to select the midwife with who you feel most comfortable. It can be difficult to find out who are the private midwives in your area. To find out more about midwives or private midwives you can check out the following:
I have developed a good relationship with my general practitioner (GP). Can I continue to see my GP during pregnancy? Can my GP assist with the birth of my baby?
General Practitioners (GP's) are doctors who are trained to treat the whole family. They are generalists which means they have skills in many areas, but specialise in none. A GP is commonly the first person you see when you find out you are pregnant. Many GP's are able to continue to see you during your pregnancy if they are accredited with your local hospital. This form of care is known as shared care. This means that your care is shared between your GP and the Hospital. The hospital midwives and/or doctors usually provide care during labour, birth and postnatally.
Some GP's, particularly those practicing in country areas, can provide complete maternity care including attending women during labour and birth. These GP's, although not qualified as obstetricians, have usually received further education to enable them to care for women experiencing normal pregnancy. The majority of GP's prefer women to give birth in hospital although there a few who, in conjunction with midwives, will attend women who choose to give birth at home. If any complications arise the GP will refer to an obstetrician. Some women feel that an advantage of seeing their family GP is that they have already built a relationship with them and that they will continue to see the GP after the baby's birth.
My GP has referred me to an obstetrician for care during my pregnancy. Can you tell me more about obstetricians and what they do?
An obstetrician is a doctor who has specific training in obstetrics. Obstetrics is a branch of medicine that deals with management of women during pregnancy, birth and the postpartum period. Obstetricians receive extensive training in their field of expertise. They are specialists in abnormal pregnancies and complicated labours. Obstetricians primarily are concerned with the physical aspects of pregnancy and birth. Obstetricians only work within the hospital setting. Women can see an obstetrician privately. This means they see the obstetrician for all their prenatal care. When a woman goes into labour, she will be attended by the hospital midwives with the obstetrician being informed of progress. The obstetrician usually arrives during the second stage of labour in time to deliver the baby.
The obstetrician will usually visit the woman in hospital after the birth and sees her for a six week check-up. If choosing a private obstetrician, the hospital will automatically charge you for private care. A Medicare rebate is available for the obstetrician's fee but there is usually a considerable gap that you have to pay. The private rate for the hospital is usually covered (to varying degrees) if you hold private health insurance. If you choose public health care you will find that some obstetricians are employed by public hospitals. You are sometimes able to meet them at the prenatal clinic. Obstetricians in public hospitals are usually only involved with labour and birth if complications arise.
What steps can I take to ensure that I choose the right practitioner for my pregnancy and birth care?
Choosing the right practitioner is a very personal decision. There is no right or wrong way to go about selecting the best person for you. You may find it helpful to talk to family and friends to find out what their experiences were like. You can gather information about your choices available through books, magazines, the internet, social media, friends, family and health organisations. Think about where you would like to give birth (e.g. large hospital, small h