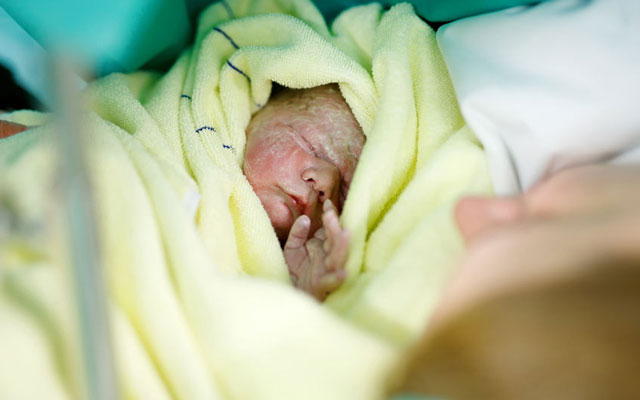 You know the old saying "That wouldn't happen to me!"  Well it did!  I was just your normal healthy 30 year old who has never been to hospital, never had a stitch or a broken bone and then I decided to have a baby!  This is what happened next!
My husband, John and I were very excited about the prospect of having a baby and it was all I had ever wanted to do.  After five months we received the happy news that I was expecting!  I couldn't wait to tell people and started telling everyone straight away!  I didn't really get morning sickness, just sometimes at night I would feel a bit queasy and couldn't eat dinner.
When I was about 9 weeks I began to have some abdominal cramping which I thought was a bit strange so we rang the obstetrician who advised we had better come and see him.  It was a Saturday night and we both thought it meant I was miscarrying of which we were very upset.  The Doctor did a scan and found the heartbeat – we were very relieved.  Then he also found some ovarian cysts, which to my knowledge I had never had before.  One was quite large and measuring about 9cm round.  He advised that this can sometimes happen during pregnancy and we would have to wait until I was 14 weeks and if it had not dissolved by then I would need an operation to have it removed as it would be a danger to the baby.
At 14 weeks we went for another scan and as it had not dissolved I had to have an operation.  The operation went well although I was in a lot of pain as I couldn't have all the drugs you would have in a normal operation due to the pregnancy.  I was in hospital for a week and had to rest at home for a few weeks after that.  The rest of the pregnancy went well and I was overdue and about to be induced when my waters broke.  I was in labour for about 8 hours (with an epidural – which fell out and had to be replaced!)  and I was only 7cm dilated and I had a fever so the Doctor was a bit concerned so I had to have a Caesarian which in hindsight was good because they removed another cyst which had developed at the same time.  We had a beautiful little boy who we called Luke.  He was 8 pound 4 ounces and was 55cm long!  John was over the moon and I was just so sick that I couldn't really enjoy him until about 24 hours later.
Luke was a good baby and I was just so excited to finally be a mum that everything just seemed to fall into place.  We own our own business so I work from home and had to continue working from the moment I was home from hospital.  The second night home I was in the office after the 2.00am feed doing the end of month invoices!  You do what you have to and I believe that the busier you are the more organised you are.  I remember thinking that to just be able to look after the baby and do nothing else would be pure bliss.  I just didn't understand the big panic about a new baby that all the magazines and books portray but I guess that is because I am used to being busy.
Just when we thought we were over the hospital scene something else happened.  When Luke was 4 weeks old I was woken by the most excruciating pain in my chest.  We were about to call an Ambulance when after about 30 minutes the pain stopped.  This happened again the next night so I went to the Doctor where it was discovered that I had Gall Stones which is another symptom of pregnancy.  Now I know why my friends call me "Murphy".  When Luke was 8 weeks I had to go to hospital again and have my Gall Bladder removed.  My husband stayed home with Luke.  Ever since then Luke has slept through the night – maybe because my husband didn't wake up!!
So I guess the moral of the story is – never say never!  I had three operations, a new baby and a new business all in the space of 12 months!  And the funniest part is – I am still smiling!!  Luke is now 15 months old and we are looking forward to me getting pregnant again – surely this time will be smooth sailing.
Story by Andrea Nielsen